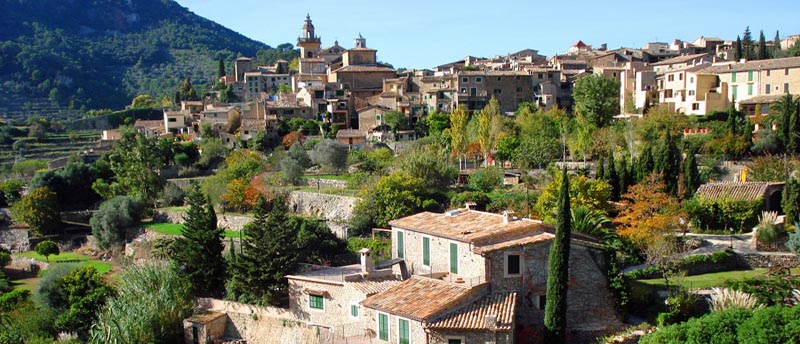 Valldemossa
Valldemossa is a small village in the heart of Tramuntana mountan range, only 15 km from Palma. You will enjoy the quiet village lifestyle, the slow pace, the paved streets bordered by flower pots and plants. The village people are proud of their cultural heritage, a source of inspiration for innumerable artists and are happy to share it with the visitors, making you feel welcome and at home.

The stay of Chopin and his wife George Sand in Valldemossa has given it worldwide fame and promotes the visist to the Cartuja monastery, expropriated in 1835, and the cells that they occupied – turned into hotel rooms after the monks were expelled. They have preserved many of the composer's objects, the most famous being the piano he composed by. George Sand portrayed the mallorquins and the area in her book 'A winter in Mallorca'. Another recommended visit is the house where Santa Catalina Tomás were born and the chapel that bears her name. Santa Catalina, also called 'La Beateta' is very loved and cherished by the village people.

Along the pretty streets in the village you will find several shops selling local crafts, and locally produced liqueurs, olive oil, fruit preserves, olive wood products etc and there are plenty of nice bars and restaurants to enjoy the local gastronomy. You must try the delicious and famous 'coques' from Valldemossa, sweet buns that the locals enjoy with their morning coffee.

Valldemossa is an idyllic scenario to practice sports activities, outdoor leisure, hiking, trekking… there are plenty of trekking routes parting from the village that leads you through a landscape with breathtaking views of the lush green and the deep blue sea. Many visitors choose Valldemossa as a cultural retreat, as a place to relax and enjoy the beautiful landscape, ideal for visiting at whatever time of the year. Each season of the year has its own charm, spring and autumn being the most popular ones, but the summer season is also popular among those who wish to experience a holiday combining beautiful beaches with a more authentic part of the island.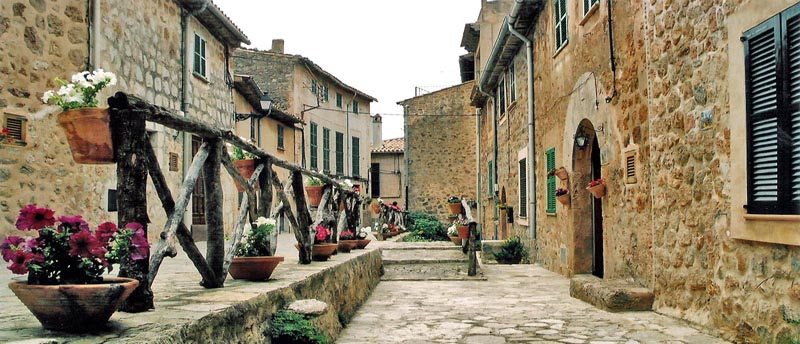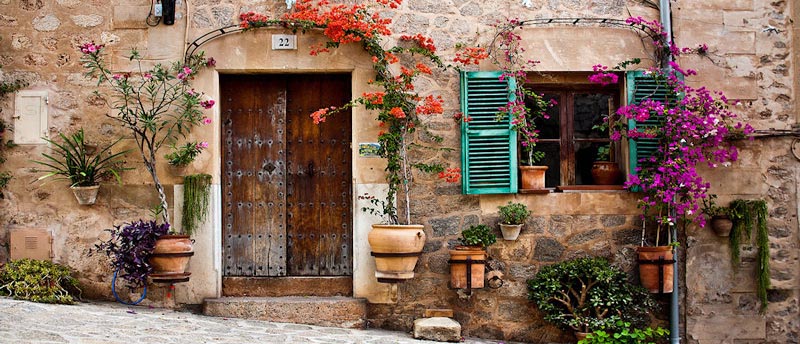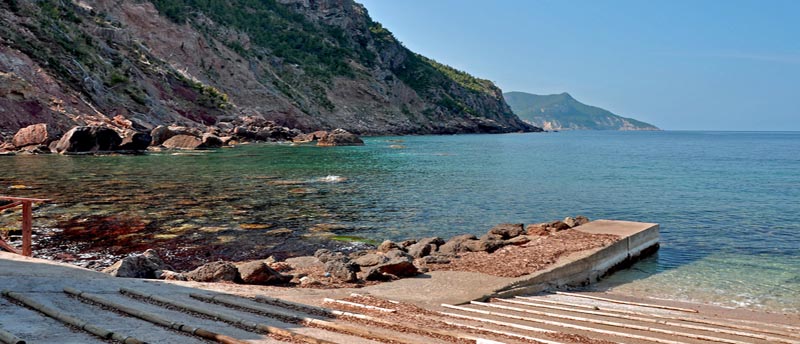 Puerto Valldemossa